AURP Welcomes its 2018-2019 Executive Committee & Board of Directors
At the 2018 International Conference at The University of Maryland Discovery District, AURP announced its 2018 Board of Directors and newly elected leadership.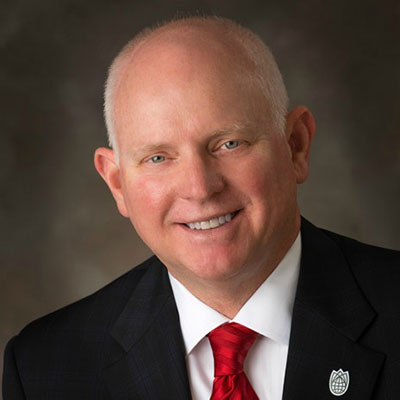 "It's an exciting time at AURP, and I'm looking forward to the opportunity to collaborate with such a strong group of research park leaders on the Board of Directors and Executive Committees," said Mr. Duncan. "I will continue to raise the banner for university research parks and communities of innovation throughout the U.S. and around the world."
Check-out AURP's 2018-2019 Executive Committee & Board of Directors. Click here.


A Farewell from AURP CEO Carol Stewart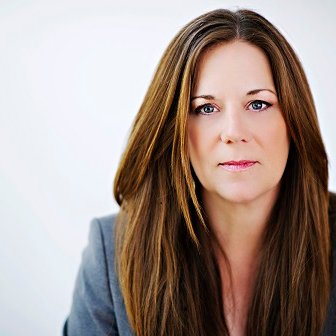 This is a difficult message to compose. I expected my stay at AURP to be a decade or more, but opportunities often do not respect our personal timelines. My tenure at the Association has been a professional highlight-—working with the world-class AURP crew and board that were open-minded and energetic about new ideas and programs that have propelled the organization forward.
The new levels of engagement and global activity contributed to some of the 'best ever' conferences these past two years, and a personal thank you to those that chaired these events and to the park leaders that hosted our new program, "Insights into Research Parks" (I2RP). What a unique and intimate visit each of them has been!
This is not au revoir, as I will be back in the ranks as an active member and look forward to supporting "my tribe" at AURP in every way I can moving forward.

Carol Stewart
Former AURP CEO
AURP Honors Awards of Excellence Recipients at 2018 International Conference
AURP Announces 2018 Board of Directors and Newly Elected Leadership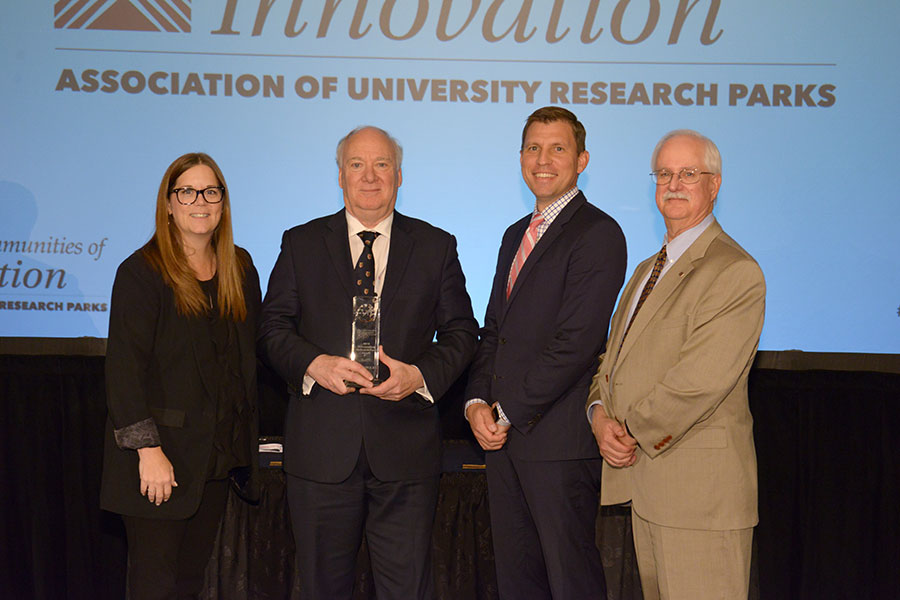 2018 Outstanding Research Park Award: GENOPOLE. Accepting on behalf of GENOPOLE is Denis Gauvreau, PhD.
College Park, MD, October 25, 2018 - The Association of University Research Parks (AURP) today announced this year's Awards of Excellence recipients during a luncheon at the 2018 International Conference hosted by the University of Maryland's Discovery District in College Park, MD. Throughout the conference, the association announced other award recipients and this morning, AURP announced the newest members of its 2019 Board of Directors and the organization's elected officials. Read more.


Genopole Receives Outstanding Research Park Award
The biocluster located in the Greater Paris region is the first European park to receive the Association of University Research Parks (AURP) award
Evry, France, October 26, 2018 - Genopole, a French biocluster dedicated to research in the fields of genetics and biotechnology, today announces it has received the AURP Award of Excellence for Outstanding Research Park. This is the first time a member outside the US has been acknowledged. The announcement was made during AURP's International Annual Conference in Baltimore (Maryland). Read more.


AURP Develops Policy Ideas to Increase Econ. Impact of Federally Funded Research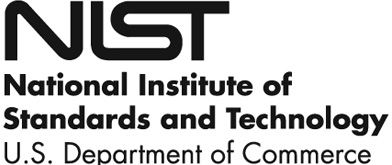 Tucson, Arizona-August 20, 2018—The Association of University Research Parks (AURP) has developed a report for the federal government on ways to improve the economic impact of federally funded research. The AURP report for the National Institute of Standards and Technology (NIST) was in response to a request for ideas issued by the federal government to improve the economic impact of funded research. Read More.


AURP Peer2Peer Networking groups help professionals in the university-based incubator and tech park industry share challenges and lessons learned in a friendly, informal environment. Peer2Peer groups meet monthly and provide an opportunity for individuals in similar roles and functions to exchange recommendations, best-practices and ideas to utilize AURP's best resources: it's own members. Championed by both the Board and Advisory Council members for its flexibility, each Peer2Peer group is able to determine the format that best suits the members of the group, including possible guest speakers, special topics and roundtables.
Please note that you must be an AURP member in good standing to participate.
Click here to learn more or Sign Up Today!


AURP Response:

Federal Technology Transfer Authorities & Processes ROI Initiative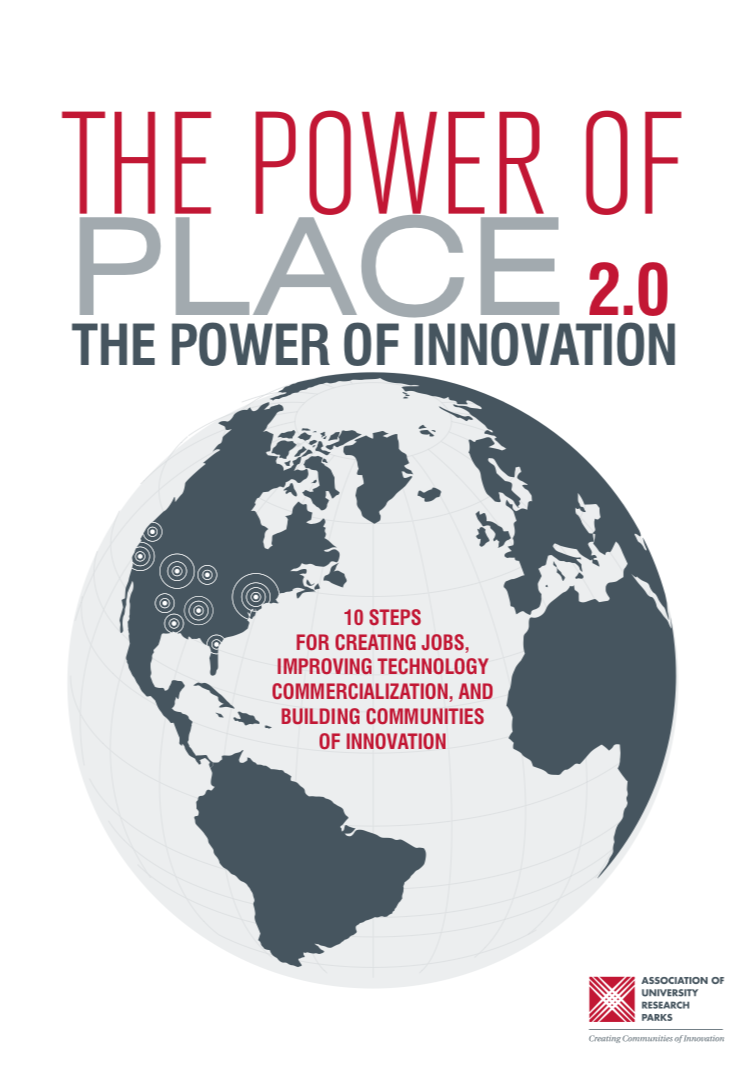 Representing over 700 university and community-based research parks and innovation zones worldwide, AURP's recommendations for improvements to federal laws, regulations and practices to increase the economic impact of federally sponsored research included the AURP White Paper: AURP Power of Place 2.0.
AURP shares NIST's interest in developing procedures and policies to increase the economic impact offederal research. Federal labs are partners in many U.S. research parks and university startup firms developed from federally funded research frequently choose to locate in university research parks. Read more.


ROI Research on Investment to work with the Association of University Research Parks as investment attraction Knowledge Partner
Tucson, AZ, May 22nd, 2018 - ROI Research on Investment (ROI), an award winning global authority on investment attraction for economic development organizations, today announced that it will become the Investment Attraction Knowledge Partner of the Association of University Research Parks (AURP). Initially, ROI will host a sereis of webinars and training sessions to AURP membership on topics including: best practices related to lead generation, business development, benchmark assessment/value proposition formulation, cluster targeting and digital marketing. Read more
Regional Innovation Letters of Support
AURP is proud to support the Regional Innovation Program in 2019! Below are two letters written to the House and Senate supporting efforts to increase the funding for the Regional Innovation Program to $50 Million in 2019. Click the thumbnails to learn more!
Regional Innovation Program Awarded $21 Million
On Friday, March 23rd, President Trump signed into law a $1.3 billion federal funding bill, which will fund the government through the end of September 2018 (when Fiscal Year 2018 ends). The Association of University Research Parks is very pleased to announce that in this bi-partisan funding bill was a major increase in the Commerce Department's Regional Innovation (RI) Program. The RI Program will be funded at $21 million in 2018, a $4 million dollar increase over 2017 level. This is the largest increase in 2 years for the RI Program, and the highest funding appropriation in the program's history.
Commerce's RI Program—administered by the Economic Development Administration (EDA)—is an initiative that supports innovation-driving activities through state, regional and local entities to utilize existing resources, collaboration and continued support of economic recovery. These efforts are focused in high-growth industries by supporting local organizations to drive the transition of research out of labs and into the commercial marketplace. Applicants for the 1:1 matchedRI Programawards have included nonprofits, institutions of higher education, and entrepreneurship-focused organizations.
This increase in the RI Program is due in large part by federal advocacy efforts of AURP membership. On February 27th, several of our AURP members joined the Innovation Advocacy Council (IAC), of which AURP is a member, for a day of meetings with legislators on Capitol Hill. They lobbied dozens of members of Congress in support of a funding increase for the RI Program. This effort was also bolstered by many AURP members writing their respective members of Congress requesting they champion the RI Program.
The FY19 appropriations process is now currently underway. AURP membership looks forward to taking action in support the RI Program in 2019, including participating in the IAC's ongoing congressional engagement for another appropriations increase in 2019.