History of AURP
Fostering innovation, commercialization and economic growth in a global economy through university, industry and government partnerships.

---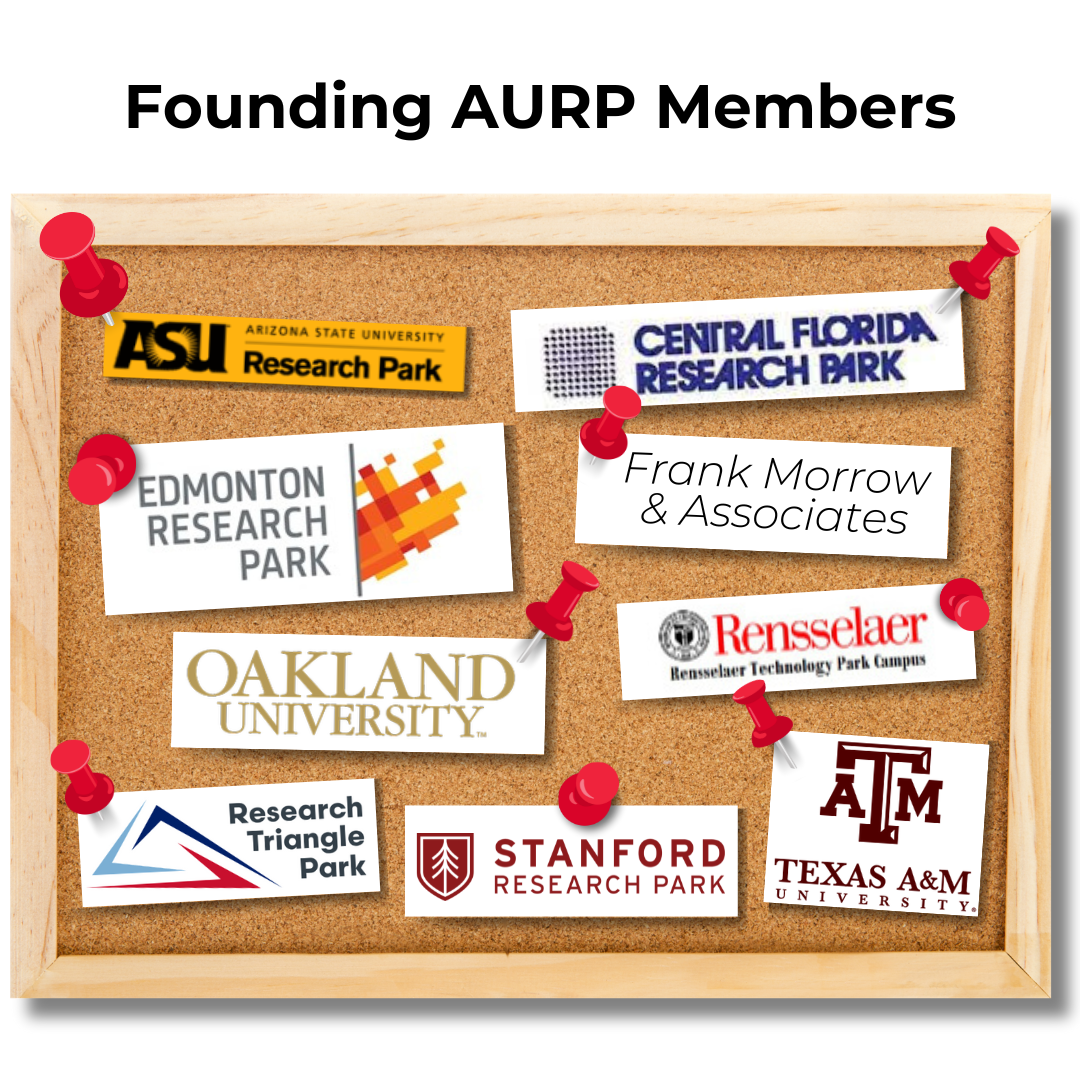 In 1986, a handful of farsighted research, technology and science park directors, recognizing that the concept of research-institute related parks was taking hold in board rooms around the world, organized the first international conference in the United States to discuss the future of research, science and tech parks. From that gathering in Tempe, Arizona, the Association of University Related Research Parks (AURRP), was formed in response to a growing interest in research and development activities based in such unique planned properties. The name was changed to the Association of University Research Parks (AURP) in 2001.

 A non-profit international organization, AURP represents the leadership of these technology developments, which are  designed to promote research institute-industry relations and innovation districts, to foster innovation, and to facilitate the transfer of technology from such institutions to the private sector.
Whom Does AURP Serve?
More than 700 research, science and tech parks and innovation districts are in varying stages of development worldwide, and a variety of university, governmental, not-for-profit and private organizations interested in the development and operation of research-related technology projects and programs comprise the major portion of AURP's membership. Corporate memberships are available to suppliers of goods and services, including planners, architects, developers and construction firms specializing in this highly-technical endeavor.