Podcast Series

---
October 2018
This month, AURP President, Mason Ailstock spoke with Brian Darmody and Julie Lenzer, IC2018 conference hosts, showcasing the University of Maryland Discovery District and Federal Opportunity Zones.
---
June 2018
Join AURP President Mason Ailstock as he meets with WKI President and Founder, Wendy Kennedy, and Purdue Research Park Director, Greg Deason, as they discuss innovation from both the education and business standpoint, and much more.
---
April 2018

On this episode of Meet Up with Mason, Mason connects with Chris Laing, Executive Director of Capital City Innovation. Tune in as Chris introduces his innovation district in Austin, Texas as he shares his challenges and goals for 2018!
---
March 2018

AURP has released it's first ever video podcast! Join Mason Ailstock and Ellen Hemmerly, Executive Director of bwtech@UMBC as they discuss the importance of cybersecurity in her park, is it a vertical sector or horizontal? bwtech@UMBC's Cyber Incubator has become a launchpad for many startup cybersecurity companies in Maryland as well as an international soft landing for cybersecurity companies looking to establish a presence in the US market.
---
February 2018
Mason and Laura Frerichs, Director of Research Park and Economic Development at University of Illinois at Urbana-Champaign discuss how AURP is helping to cultivate University Entrepreneurship Spaces and Places, serving students, faculty, and partners of universities that are commercializing research and cultivating technology startups from universities. These locations are often successful as part of Innovation Districts and Research Parks that cohabitate a mix of corporate innovation spaces, other successful startup companies, accelerator and venture funds, and translational research facilities and institutes.
---
December 2017
Guests Jeanne Mell, Vice President, Marketing Communications & Community Engagement at University City Science Center, AURP Board of Directors Vice President and Tom Osha, Senior Vice President, Innovation & Economic Development at Wexford Science + Technology talk with Mason about the new development between University City Science Center and Wexford Science + Technology: uCity Square.
Located in Philadelphia's University City neighborhood, uCity Square is a 6.5 million-square-foot mixed-use community consisting of retail, residential, clinical, office and laboratory space—concentrated around an open air public square.
---
October 2017
Mason welcomes guest, Magnus Lundin, Chief Executive Officer of the Swedish Incubators and Science Parks (SISP) based in Stockholm Sweden.
Mason and Magnus discuss the impacts of science parks, universities and education on innovation in Sweden—a nation known to be at the forefront of innovation with a focus on key issues like education, start-ups, social impacts and investing in the future of the country.
---
September 2017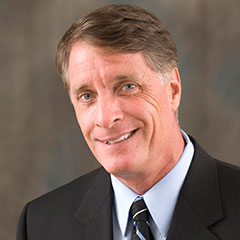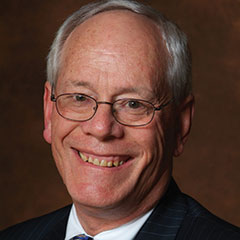 AURP is funding a new advocacy initiative to ensure our membership has a voice in Washington, D.C. on key federal issues that support the growth of our universities, research parks, companies and communities. We are grateful to have two experts, David Baker, President of Fremont St. Associates, and founding ED of University Technoloyg Park at IIT and Brian Darmody, Associate Vice President for Corporate and Foundation Relations at University of Maryland, to offer their perspectives. Learn why it is important for AURP to get engaged and how it will benefit your park/community of innovation.
---
August 2017
As AURP ramps up for IC2017, Mason Ailstock, AURP President, caught up with Erin Koshut, Director of Cummings Research Park (CRP), and Co-Chair of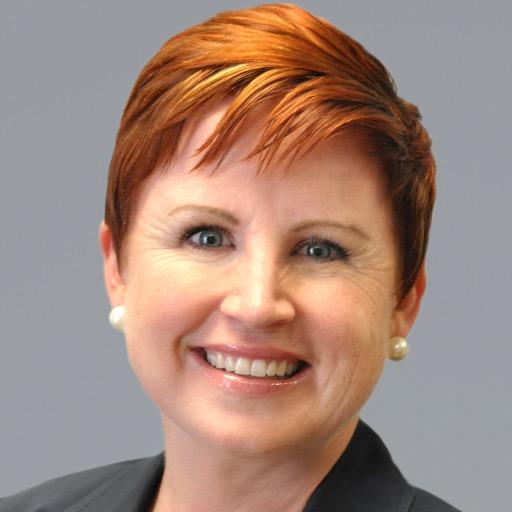 AURP IC2017. Learn more about CRP with the legacy of Dr. Wernher von Braun and discover the ongoing initiatives taking place at Cummings Research Park and throughout Huntsville. 
Erin provides highlights on their just-unveiled master plan, the unique governance of CRP and so much more on the foresight of key leaders in the community, including like Jim Hudson of HudsonAlpha. She explains how these leaders have had a part in why Huntsville in the distinct and prestigious community that it is still today. 
Also, a special congratulations to the Huntsville/Madison County Chamber on receiving the Chamber of the Year Award (for their market-size) by the Association of Chamber of Commerce Executives (ACCE), the only globally-recognized industry award that honors top chambers of commerce.
So, plan to join us in Huntsville, October 9-12 for AURP's International Conference in this exciting city! Our theme is: "Launching Cities. Catalyzing Legacies." See you there! 
---
July 2017
This month, AURP's President Mason Ailstock interviews Laura O'Blenis, Managing Director of the Canadian Association of University Research Parks (AURP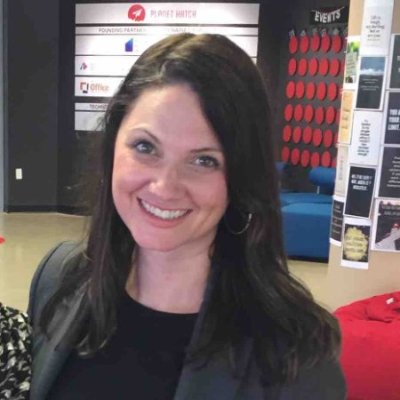 Canada).
Laura shares the history surrounding the founding of the Canadian Chapter of AURP, and how the initiative complements the efforts of the main association. 2017 marks the 10th anniversary of the chapter, so tune in to look back at the last decade and to hear about future initiatives.
---
 June 2017
Eric Paul Smith, Senior Policy Advisor, Office of Innovation and Entrepreneurship (OIE), Economic Development Administration, Department of Commerce (EDA DOC)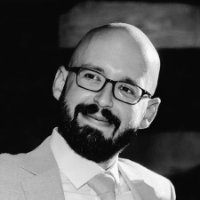 Eric Smith led the design and implementation of the newly-restructured Regional Innovation Strategies (RIS) program, OIE's grant program that fosters sustainable and agile innovation-based economies by building regional capacity to translate research into jobs through technical assistance and access to early-stage risk capital, and manages its application evaluation and its resulting grant portfolio of currently nearly 100 grants with an aggregate budget of more than $85 million. He manages the National Advisory Council on Innovation and Entrepreneurship (NACIE) and its private-sector experts as they develop actionable Federal policies and programs to foster innovation, increase access to capital, and catalyze the creation of new, scalable businesses. Smith also represents EDA and OIE in a variety of interagency and external initiatives that support innovators and entrepreneurs throughout the country and provides intellectual property expertise. 
---
 May 2017
Our first podcast featured Mason Ailstock with G. Nagesh Rao, Chief Technologist & Entrepreneur in Residence with the U.S. Small Business Administration's Office of Investment & Innovation.
G. Nagesh Rao is a practicing technologist, commercialization strategist, entrepreneur, and highly cited policy expert working at the intersection of applied science, law, business, and public policy from both domestic and international perspectives with over 10+ years of successful experience.
Is his role as Chief Technologist with the U.S. SBA's Office of Investment & Innovation, his portfolio of work includes the SBIR/STTR program and coordination of the Fueling Small Business Innovation Interagency Policy Committee for the White House's Lab to Market Commercialization Agenda. He played an instrumental role in the creation and execution of five major interagency policy committee reports regarding the SBIR/STTR program on behalf of the White House-OSTP and SBA for U.S. Congress, as well currently co-leading the re-vamped build out of the www.sbir.gov platform that centralizes the programmatic efforts of the 11 participating federal agencies.