AURP Presents 27th Annual Awards of Excellence at 2023 International Conference
Tucson, AZ, October 19, 2023 – The Nebraska Innovation Campus at the University of Nebraska-Lincoln has been named the 2023 "Outstanding Research Park" at the Association of University Research Parks' (AURP) 2023 International Conference (Oct. 16-19) at the University of Delaware's STAR Campus. AURP is the leading nonprofit organization representing research parks, innovation districts, tech hubs and all communities of innovation.   
AURP's International Conference annually brings together 200+ research park and innovation district leaders from around the world for high-impact knowledge exchange and networking with the industry's premier experts and leaders.
Outstanding Research Park / Innovation District:
Nebraska Innovation Campus (NIC)
NIC, developed over the last ten years, is located on the former site of a cattle show ground and the state fairgrounds. NIC now has grown to over 570,000 square feet of office, hotel, conference center, makerspace, lab and greenhouse spaces, and is home to over 65 companies and university entities across the industry spectrum including food and agricultural technology. The NIC, over the last decade, has contributed nearly half a billion dollars in annual economic impact to the state, boasting over $100 million dollars in total cumulative employee compensation with roughly 2,000 jobs generated by NIC's investment projects and partnerships.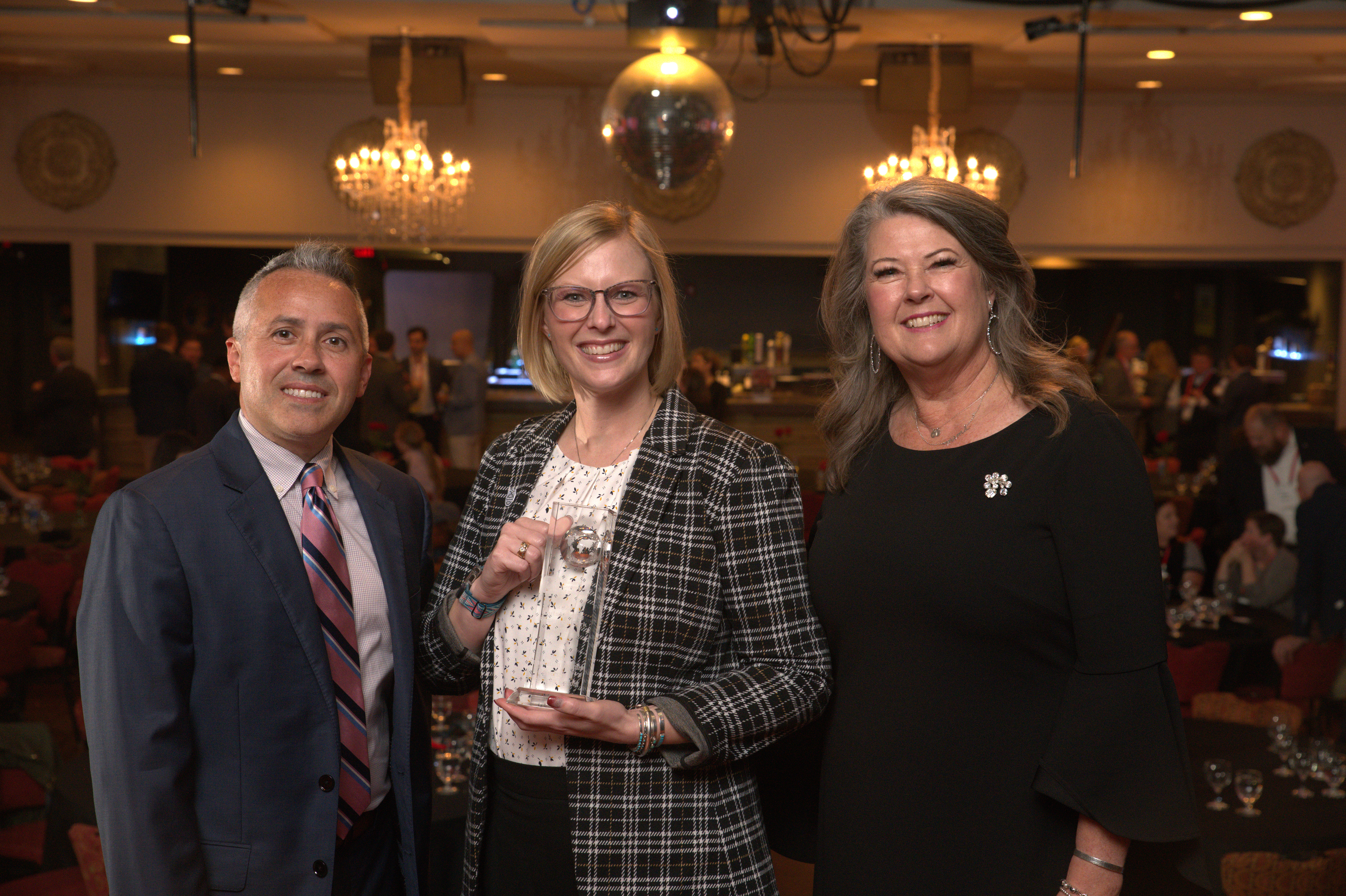 ---
Leadership Award: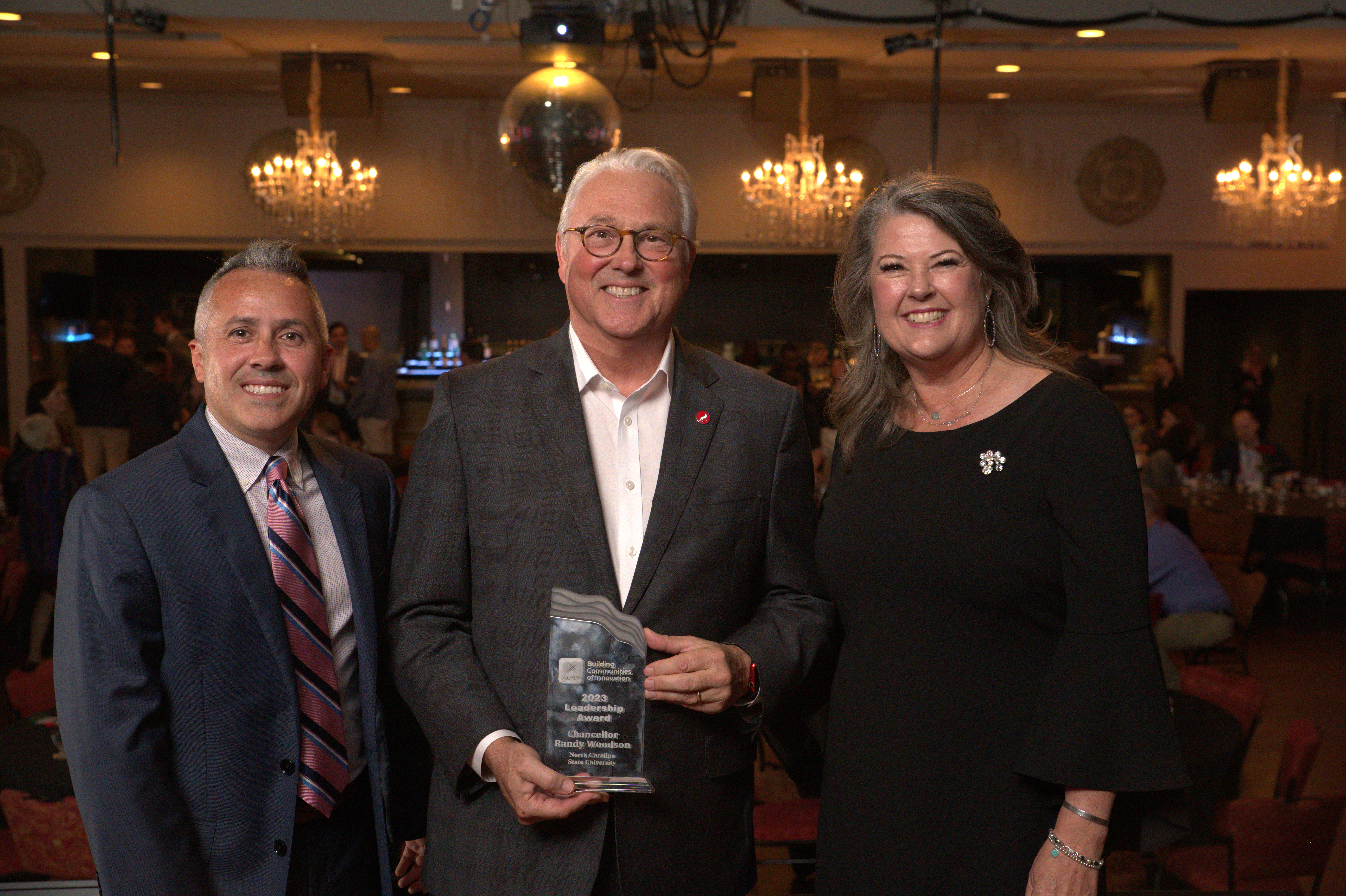 Randy Woodson, PhD, Chancellor, North Carolina State University
Since becoming NC State's 14th chancellor in 2010, Chancellor Woodson's leadership has resulted in significant advancements. NC State's Centennial Campus is now home to more than 70 industry and government organizations that work alongside an equal number of academic departments and centers. Over the last five years, these partners have hired more than 2,000 NC State students and invested $120 million in university research. Key recruitments during Woodson's tenure include Eastman Chemical Company, the National Security Agency and Under Armour.
---
Emerging Research Park Award:
Wichita State University Innovation Campus
Wichita State University Innovation Campus, in 2012, sought to re-envision an underutilized section neighboring their University campus and within five years transformed over 120 acres into a bustling Innovation Campus housing 50 companies aligned with the University's mission and vision statements. Since then, Wichita State University Innovation Campus has been named finalist for the UEDA Engaged University Award of Excellence in 2022 and later selected as a winner of the EDA Build Back Better Regional Challenge.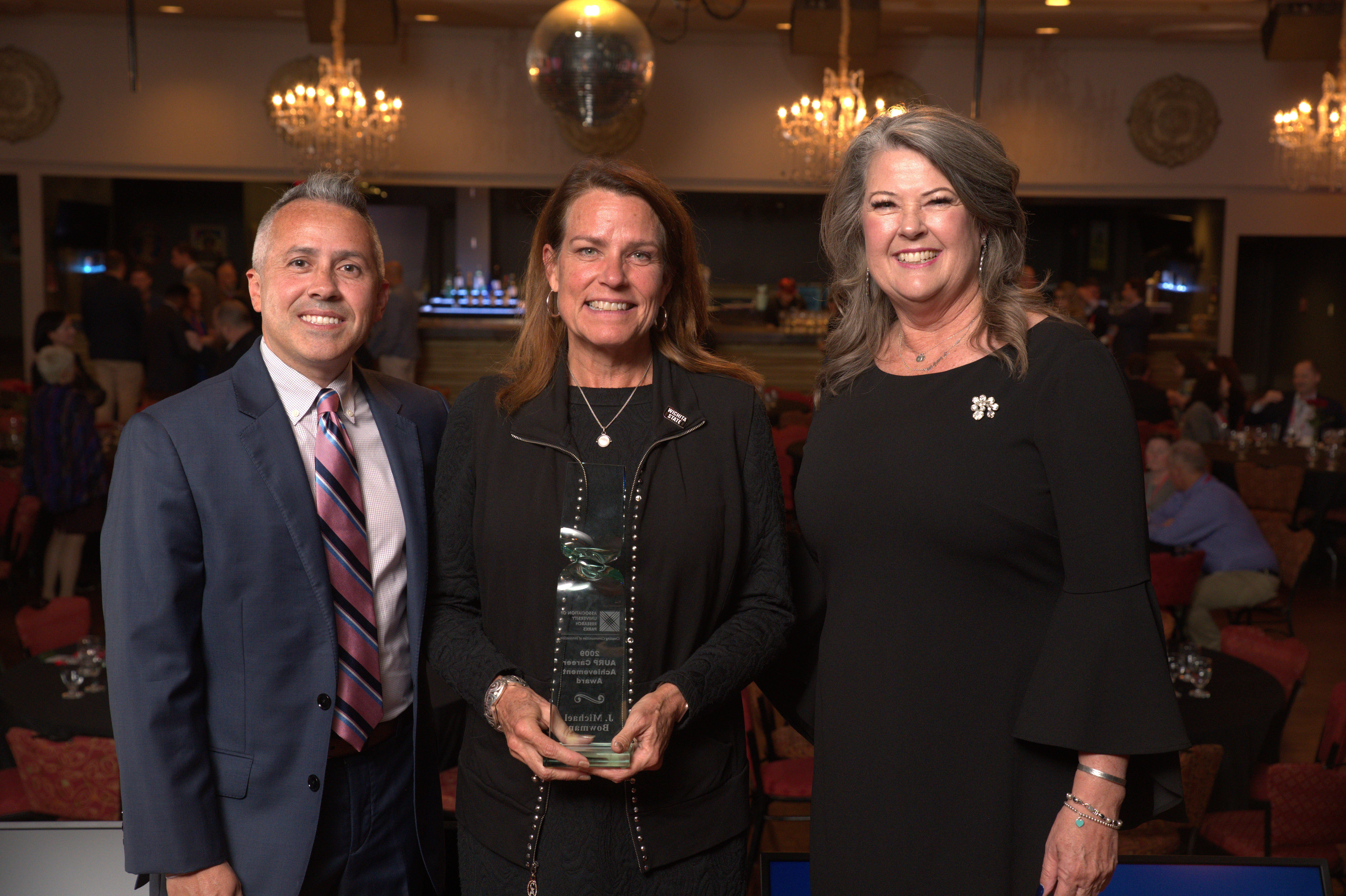 ---
Career Achievement Award: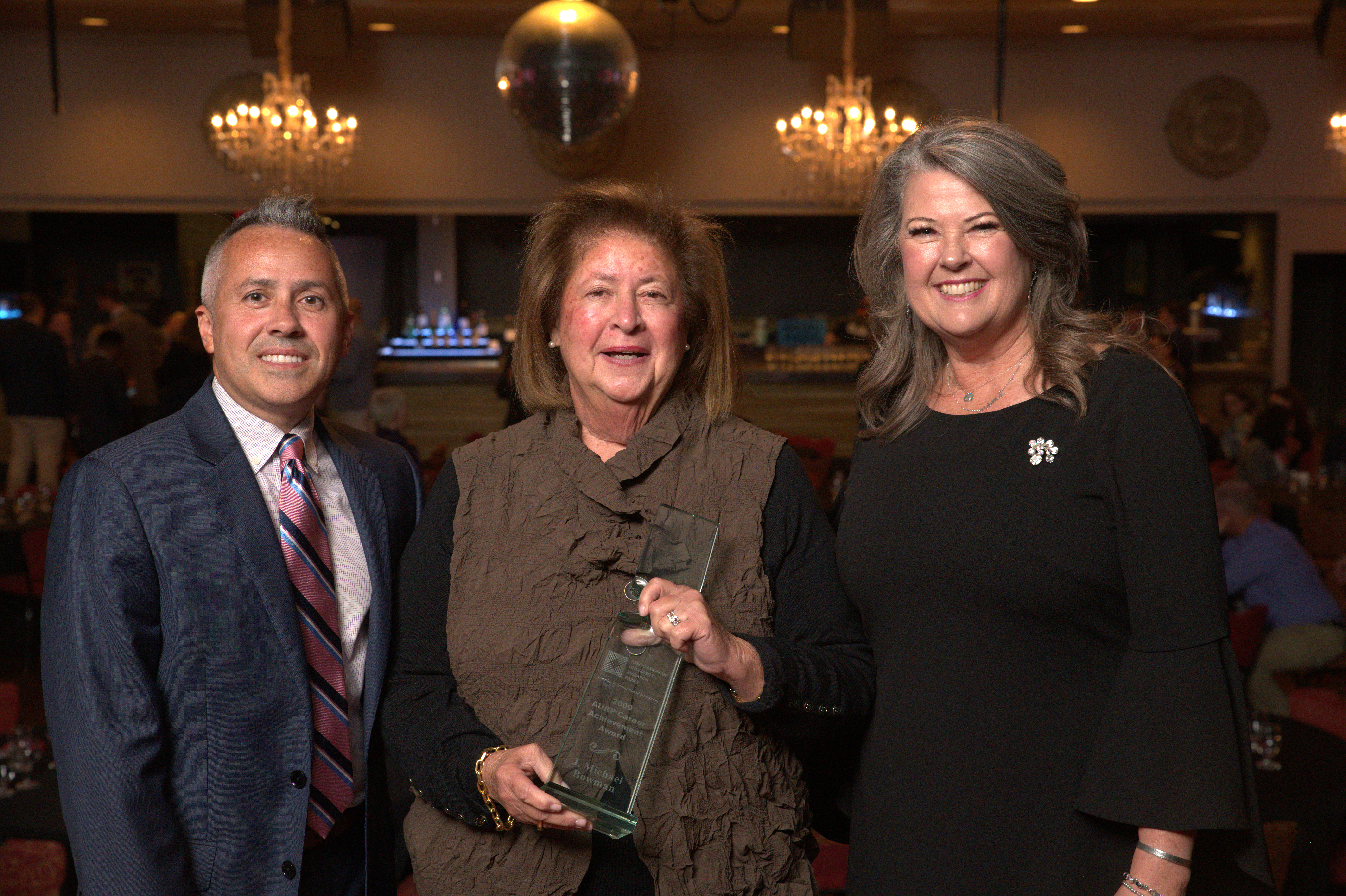 Jane Shaab, UM BioPark Executive Director, Associate Vice President, Economic Development
Shaab – a tireless advocate and ambassador for the city of Baltimore and also AURP in her previous role on the AURP Board of Directors – has dedicated herself to building the Baltimore region's life sciences, technology and research industries, encouraging their growth for decades into becoming the city's largest cluster of life sciences companies. In her leadership roles with UM BioPark, Shaab has helped revitalize 14 acres of years-vacant downtown commercial property in Baltimore, generating over $600 million dollars in capital investment to realize development of a 470,000 square foot world-class biomedical research center. 


---
Innovation Award: 
BULB - Building an Understanding of Lab Basics - at University City Science Center
BULB is a free five-week training program that connects Philadelphians to STEM training and jobs in Philadelphia's growing life sciences industry. Created in 2020, BULB helps to develop a workforce that fits the needs of the region's companies, strengthening the STEM talent pipeline while benefiting the overall community. As part of this, BULB gives Philadelphia area residents an education on basic lab safety and protocols, concepts of gene and cell therapy and financial literacy in a combined program, while helping participants obtain apprenticeships and new careers in the region's life sciences sector.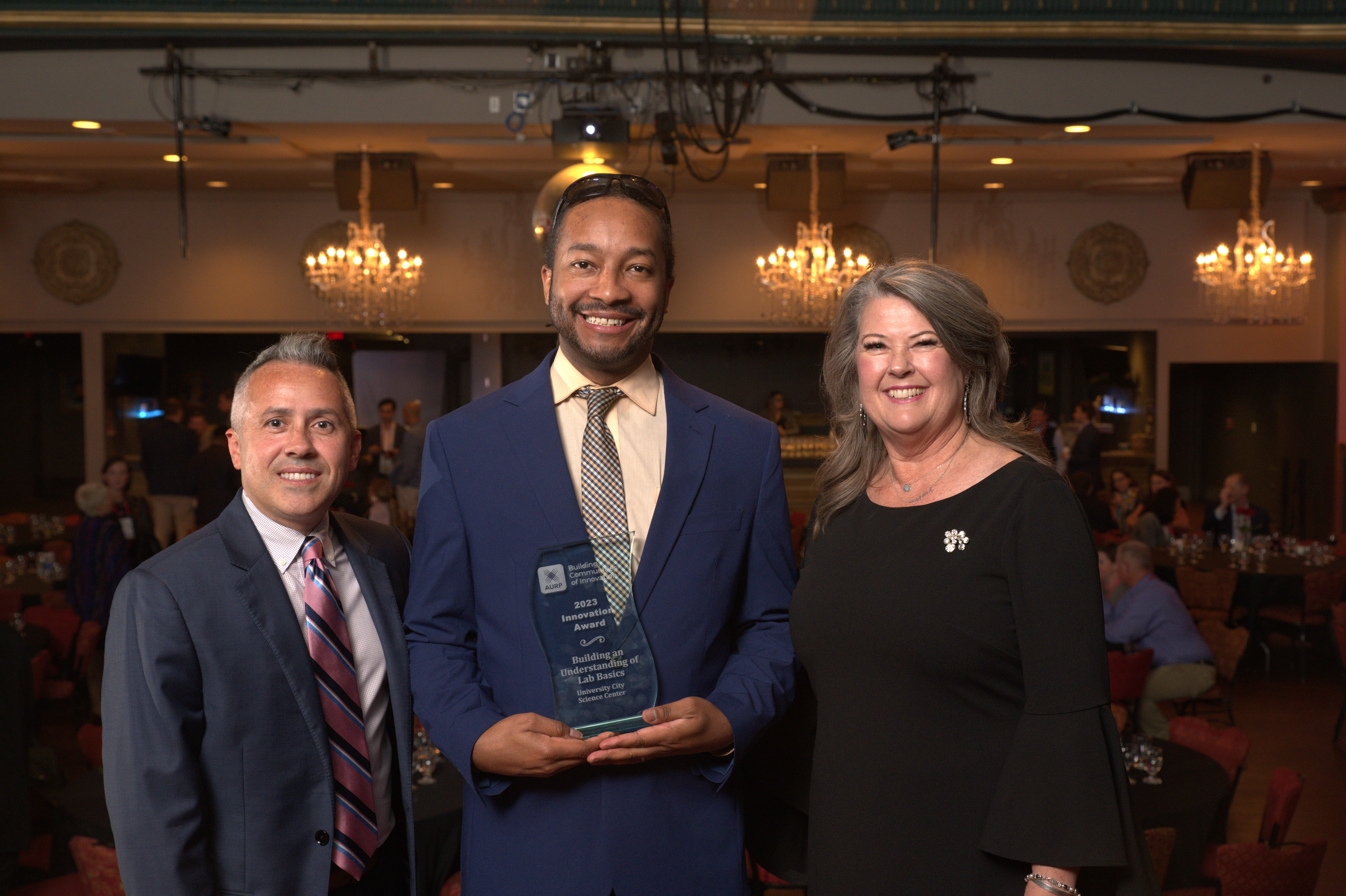 ---
Vision Award: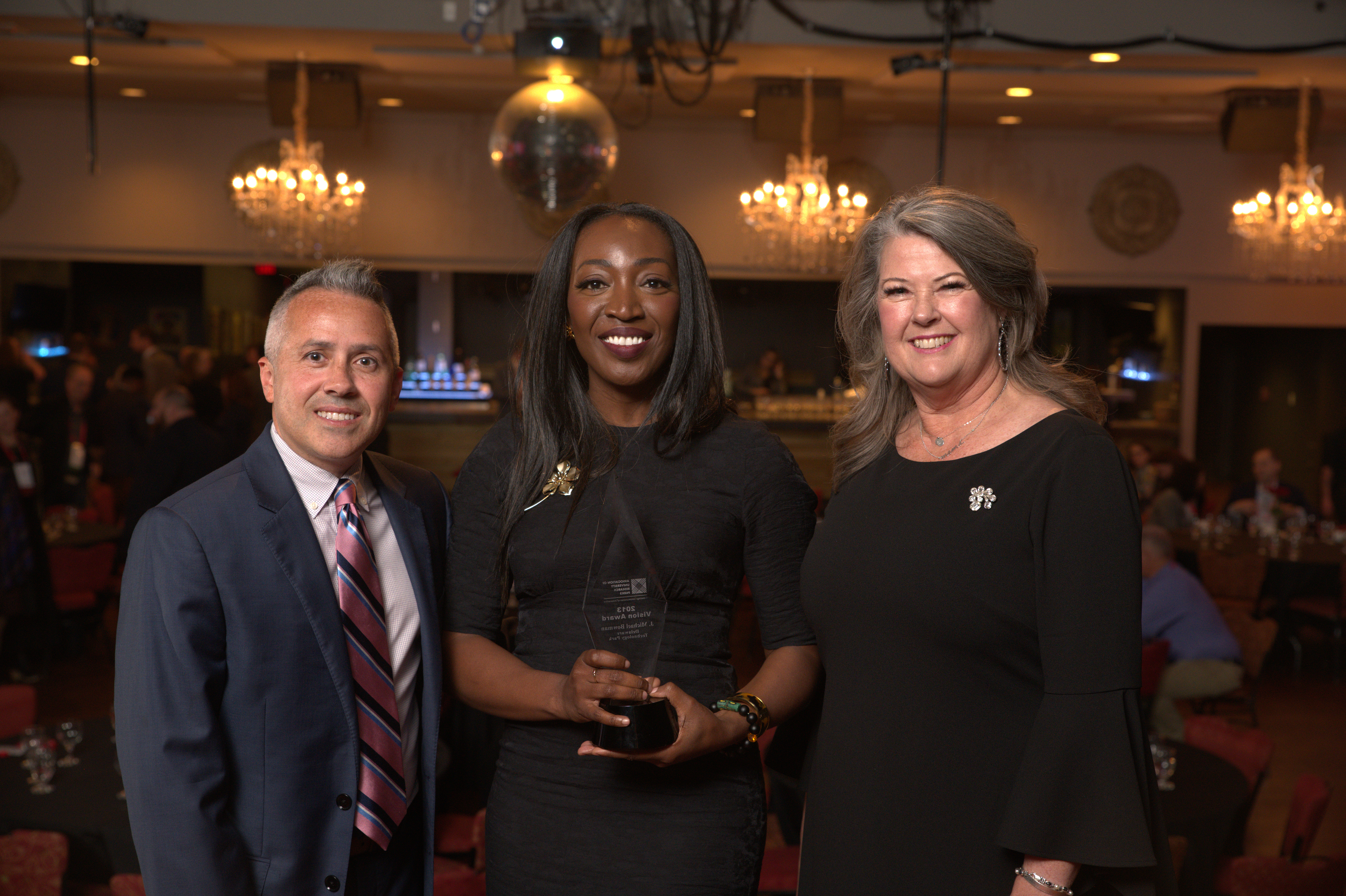 Daisy Magnus-Aryitey, Co-Founder and Co-Executive Director of Code the Dream at Research Triangle Park (NC)
Magnus-Aryitey has worked to bring coding and technology to underserved communities in the RTP region. By exposing a diverse community to skills necessary to obtain sustainable employment in these fields through their free services and education, Magnus-Aryitey and Code the Dream are helping connect immigrants, low-income individuals, people of color and other marginalized communities to living wages by working with industry leaders to design and build curriculum that prepares students for software development positions at top companies.  
---
Rising Star Award: A New Generation of Innovation Leadership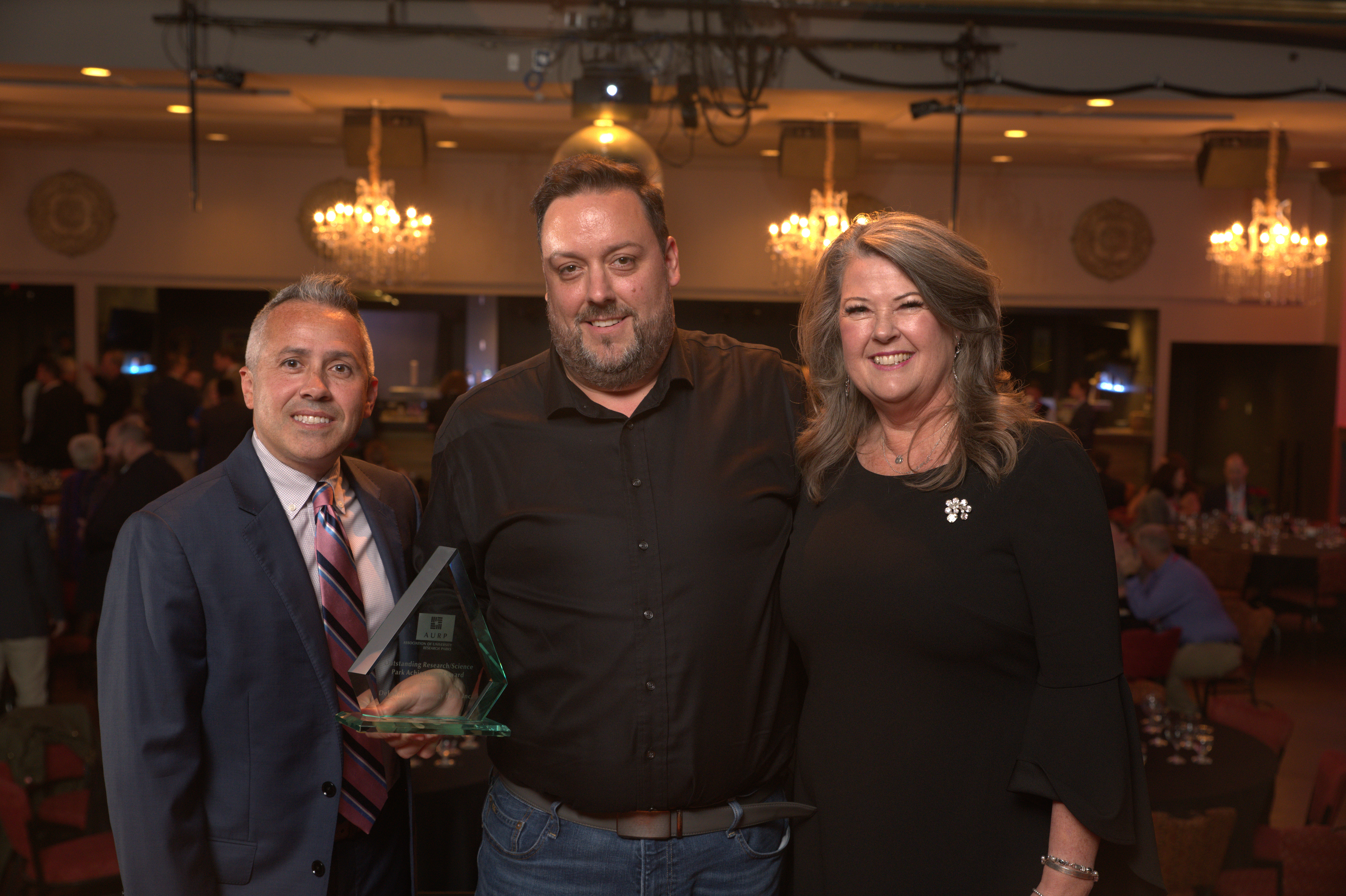 Jonathan Hunt, Ecosystem Partnerships Manager with McMaster Innovation Park
Hunt has worked tirelessly to build bridges with other ecosystem leaders, government officials and strategic partners to unite the greater Toronto region around a common goal of making McMaster Innovation Park and Hamilton, Ontario, Canada a world leader in health and life science innovation. Hunt also was an instrumental leader in planning the AURP 2022 International Conference in Toronto, plus continues to serve as a driving force behind the Canadian park peer network.
---
About the Association of University Research Parks (AURP)
AURP, a non-profit international organization with offices in the Washington, DC area at the University of Maryland Discovery District and in Tucson, AZ at the University of Arizona Tech Park, focuses on creating communities of innovation and education for research parks both operating and planned, plus innovation districts, incubators, accelerators and the businesses that support the research park industry. AURP and its global membership promote research, institute-industry relations and innovation districts to foster innovation and to facilitate the transfer of technology from such institutions to the private sector. Learn more: www.aurp.net